Supporting Services Microservices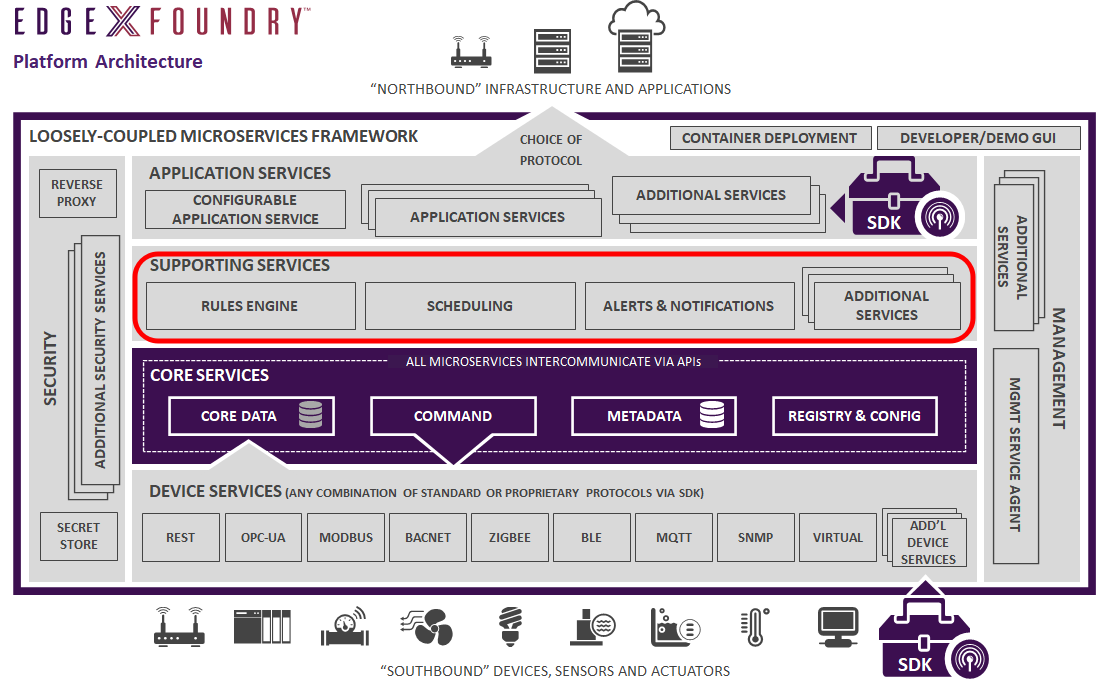 The supporting services encompass a wide range of micro services to include edge analytics (also known as local analytics). Micro services in the supporting services layer perform normal software application duties such as logging, scheduling, and notifications/alerting .
These services often need some amount of core services to function. In all cases, consider supporting service optional. Leave these services out of an EdgeX deployment depending on use case needs and system resources.
Supporting services include: